STRAIGHT-TYPE DOUBLE-CRANK HIGH SPEED PRECISION
POWER PRESS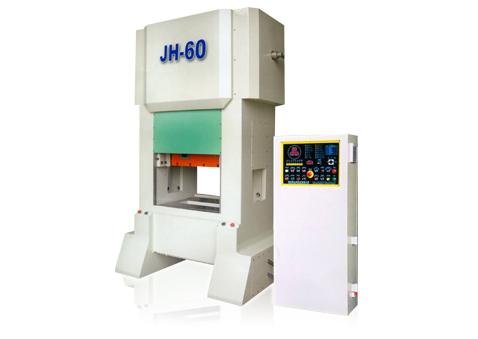 SPECIAL FEATUERS:
Straight-side frame structure is highly rigid assures the shape of frame is not changed and also the high-accuracy processing.

Special crank design with lower clearance can effectively decrease heat expansion.

Special two-plunger guide design. This allows large eccentric load for various processing.

Adjustable dynamic balance can be adjusted in accordance with the wejigh of upper die. It features exxcellent balance function.

Hydraulic clamping for die height adjusting equipment and long time accuracy.